Full 1
The 7 Secret Keys
to Startup Success
What You Need to Know to Win
By David J. Muchow
Full 2
Finally, a new kind of business startup book—packed full of practical advice plus essential legal information you really need but don't get in business school or anywhere else!
Full 3
A must-have for every aspiring entrepreneur, small business owner, startup incubator, student, and for business and law schools.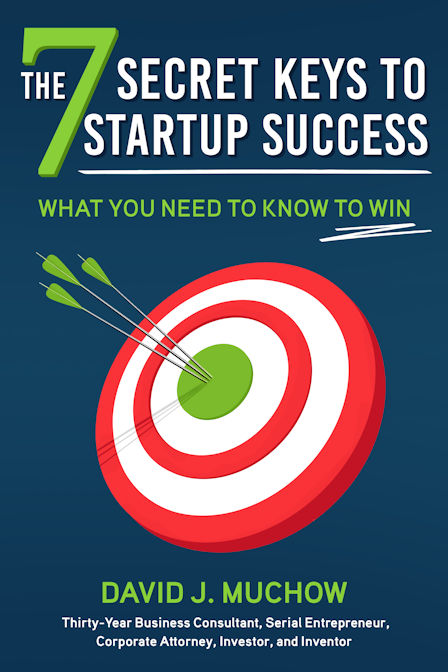 The 7 Secret Keys has more of the critical business and legal advice you need to succeed – whether you're starting a company or want to supercharge an existing one. It shows you step-by-step how to succeed, from raising capital to marketing, planning, and more. It's packed with tips, model forms, and practical information you can't get elsewhere.