Full 1
The 7 Secret Keys
to Startup Success
What You Need to Know to Win
By David J. Muchow
Full 2
Finally, a new kind of business startup book—packed full of practical advice plus essential legal information you really need but don't get in business school or anywhere else!
Full 3
A must-have for every aspiring entrepreneur, small business owner, startup incubator, student, and for business and law schools.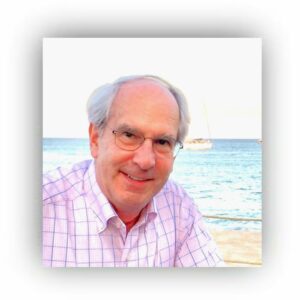 Author David Muchow, managing partner, Muchowlaw, is an award-winning corporate lawyer, serial CEO, business expert, and inventor who has helped hundreds of startups and major companies and teaches Law, Business, and Entrepreneurship at Georgetown University.
David helps companies grow from startup to exit strategy. He has over 30 years of experience in US and international projects, tech, intelligence, and government contracting, energy, M&A, business plans, and raising capital, finance, non-profits, litigation, and lobbying.
He was a founder and CEO of SkyBuilt Power (world's first solar/wind plug-and-play prepackaged systems for the CIA and others), formerly General Counsel and Director of International Programs with the American Gas Association, helped create and was an officer in what is now a $1B publicly traded investment fund, and is on the Executive Committee of boards and foundations.
He  teaches Law, Business, & Entrepreneurship at Georgetown University; and lectures on corporate and startup law, business, and finance at 1776dc, General Assembly, and WEWORK, and with entrepreneurial programs at MIT's Entrepreneurial Forum, and Cornell, and Georgetown University organizations. He is a founder of and General Counsel to foundations and is on the boards and mentor to tech and other companies and trade associations.
Formerly, he was with the Office of Management and Budget, National Security Council, and was a Trial Attorney, Chief of the Special Activities Unit and Special Asst. to the Asst. Atty. General, Criminal Division, US Dept. of Justice where he received the Attorney General's Special Achievement Award. He served with various law firms and worked on Capitol Hill. Dave is a lifetime A/V peer-rated attorney (highest rating), editor or author of many publications, including Energy Law and Transactions (7 vols., LexisNexis), and holds numerous patents. Georgetown Univ. (BSFS) Georgetown Law (JD) and Cornell Law. David and his wife Marilee live in Arlington, Virginia where they enjoy being close to their children and grandchildren.