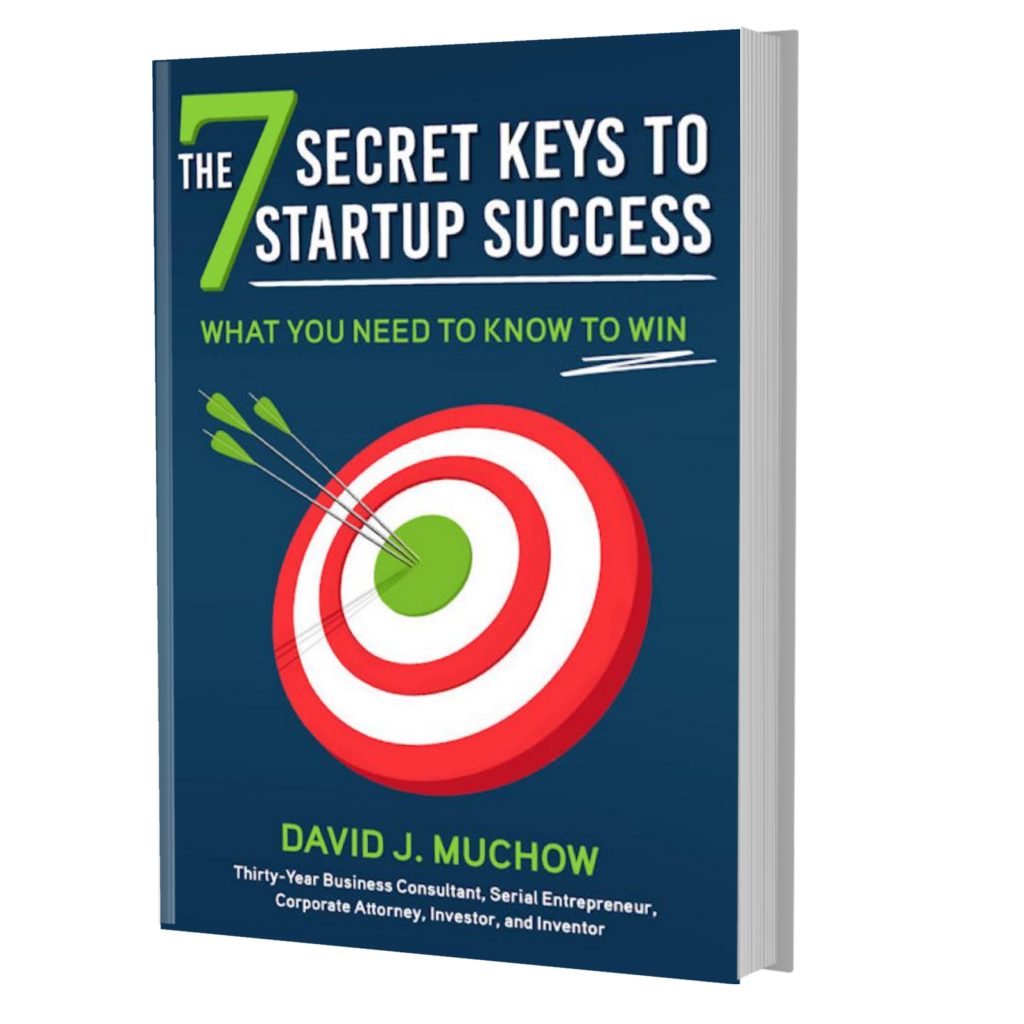 The 7 Secret Keys To Startup Success
What You Need to Know to Win
By David J. Muchow
This is this one book you need to succeed – from a 30-yr. expert lawyer, serial CEO, and business consultant.
It's practical, has critical business and legal information, shows how to avoid legal mistakes that can kill your company, and is filled with valuable charts, model forms, and information you can't get anywhere else. And it's fun to read!
1) It Prevents "Startup Suicide. TM" I wrote this book for several reasons. First, to help startups and growing businesses avoid the simple mistakes that can kill their business – I call that "Startup Suicide.TM"
2) It Provides Practical Business and Legal Information.
3) It's More Comprehensive.
4) It's Fun to Read! Finally, many business books are pretty boring! I'm guilty of having written some! So, I've written The 7 Secret Keys with exciting real cases involving Ivanka Trump, Oprah, and others to illustrate the principles in the book.
"The 7 Secret Keys to Startup Success -- the one book every startup and growing business should have!"
Pre-Order Your Copy Today!
https://www.amazon.com/exec/obidos/ASIN/151077064X?tag=simonsayscom
#DavidMuchow #Author #7KeySecrets #Startup #Success #business #entrepreneur #motivation #marketing #success #money #smallbusiness #entrepreneurship #businessowner #mindset #inspiration #lifestyle #startup #goals #investment #finance #work #motivationalquotes #socialmedia #digitalmarketing #branding